E-commerce & online marketing consulting
Focus on technical search engine optimization (SEO)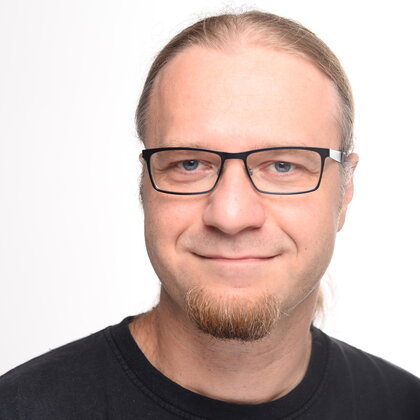 Employed, Senior SEO Consultant, Dept Agency
Hello, I'm Stefan Gottwald
« »
For more than 13 years, I have been advising medium-sized and international companies, especially in e-commerce, on optimizing their performance on Google and other search engines. As part of my several years of agency experience, I have also contributed to in-house support for SEO success.
My clients include and have included the largest German and international e-commerce players, strong retail brands with over 500 stores, pure online players, theme portals, well-known giants of the tourism industry and many more. I am at home in Berlin and anywhere in the world.
What can I offer you?

✔ Many years of SEO experience
✔ Holistic online marketing
✔ Concrete recommendations for action

Is this interesting for you?
Then contact me free of charge and without any obligation!
Skills & Practical Experiences
August, 2017
Senior SEO Consultant, Dept Agency (zuvor: TA Trust Agents Internet GmbH), Berlin
Hi, we are Dept – an international digital agency of over 1,500 experienced thinkers & makers. One agency uniting creativity, technology and data. Helping you reinvent & accelerate your digital reality by creating experiences that people want and businesses need. ➜ deptagency.com
August, 2017
October, 2009
SEO Consultant, Searchmetrics GmbH, Berlin
Als SEO-Berater habe ich in Zusammenarbeit mit weltweit führenden Unternehmen tiefgreifende digitale Transformationsprozesse begleitet, eng mit Ihren internen SEO-Teams zusammen gearbeitet umd Ihre SEO-Ziele zu erreichen.

Bei Searchmetrics startete ich bereits 2009 mit einen Praktikum in der Suchmaschinenoptimierung und bin nach und nach tiefer in den SEO-Bereich eingestiegen.

Die Searchmetrics Suite ist eine SEO- und Content-Software-Suite für Enterprise-Unternehmen, die den Online Erfolg datenbasiert planbar macht und Marketern ermöglicht, ihre Ziele zu erreichen. ➜ searchmetrics.com
October, 2009
September, 2006
Studium Medienmanagement (B.A.), Fachhochschule Mittweida
Medienmanager bilden die neue, digitale Generation der Medienmacher.

Studienschwerpunkte: Eventmanagement, Online, TV Produktion/Redaktion, Teamleitung Bühne, Online-Redakteur, Grafik/Photoshop, Kamera, MAZ-Technik, Licht, EB-Drehs im hochschul eigenem TV-Studio.
September, 2006
Pagination at online stores: How to find the appropriate way (German)
This article is part 3 of a series about online commerce SEO. Together with Darius Erdt, I discuss in this article how you should ideally deal with pagination in online stores… Read article.
Faceted navigation: unlocking potential and overcoming technical hurdles (German)
This article is part 4 of a series on online store SEO. Together with Stefan Vorwerk, I shed light on the technical challenges of filters in this article. Learn how to design a filter so that it is valuable for users as well as for search engine bots… Read article.